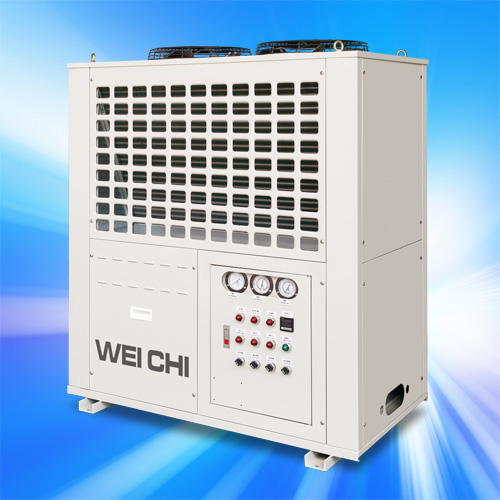 ×
Employing all-new, imported compressor, complete with all-new import certificates.
Employing superb imported components, with longer terms of service.
High efficiency evaporator and cooling condenser in use, to help save no less than 30% of your power rates.
High precision digital display, for the temperature control.
Employing two sets of compressor which can be used jointly or independent. (Over C-10)
Complete with safety protection and error indication system.
Micro-processing controller, easy operation.
The weld of brass pipe is non-exidization (nitrogen flushing).


Safety System
Circuit Breaker
Pump Reverse Protective Lamp
Pump Overload Protective Lamp
Compressor Overload Protective Lamp
Heat-Exchange Fail Protective Lamp
Refrigerant Shortage Protective Lamp
Freeze Protector Protective Lamp
Refrigerant Safety Valve
Buzzer
High-Pressure Gauge
Low-Pressur Gauge
Water-Pressure Gauge
Phase Failure Protecter